Your Best Local Beauty and Health Services
Enhance Your Beauty and Health at New Healthy Ways Spa and Salon
We invite you to relax and enjoy the ultimate salon experience. We are a full service salon and spa offering facials, massage, hair care, waxing and lashes.

Our Certified Estheticians
We are independent contractors, please contact us directly!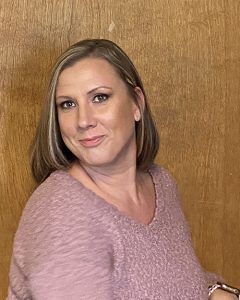 Gretchan Teigan, Waxing and Facials
Hello My name is Gretchan! I am a mother of two wonderful pain in the butt sometimes kids, no really they are great. During the times that I am not at work I am busy with activities like taking my daughter to dance, and girl scouts. I also work out and am involved in a life group that tries to help out the community and to better myself.
I have been a licensed esthetician since 2007, in 2011 I got my Esthetics Instructor's license and I taught at a local Cosmetology school for 2 1/2 years then I decided to re-focus on my business. Since I made that decision I have expanded my business into a full service salon and spa. My specialties are waxing I do a lot of Brazilian and Manzilian waxing. I try to make each client comfortable in a less than comfortable situation. All of my clients are amazing and I wouldn't be where I am today without them. I truly appreciate each and everyone of them and look forward to making new wonderful clients. If you prefer to schedule via phone or text that is welcome as well
Cell: 208-703-6055
Salon and Spa: 208-375-0555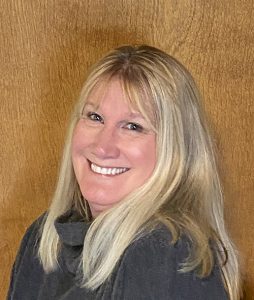 Julene Reed, Licensed Esthetician
G-Force Agency
Alpha Hydroxy Acid Treatment $80* Custom Facial $60* Back "Facial" Treatment $50 Waxing $20 Spray Tanning $25* Brow Tinting $10*Packages Available for Purchase
Mission: Beauty Begins With You

Call
or email me to book your appointment!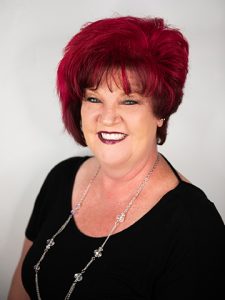 Theresa, Stylist/Nail Tech
Hi, my name is Theresa.  I have been in the hair and nail business for a little over 26 years.  A little over 10 years ago I decided to get my instructors license to be able to teach this craft to other young hopefuls in this industry. I was lucky enough to be one of the instructors for my daughter at one of the local beauty schools here in town.  
Outside of instructing and the salon, I love to craft, sing karaoke,  spend time with my family and friends.  
Like I had mentioned earlier,  I have a daughter in the business.  We are actually working here together which has been a really fun experience. I am super proud of her and super excited to see her succeed and be in this amazing business as long as I have. 
Call or text to make your appointment 
(208) 353-9575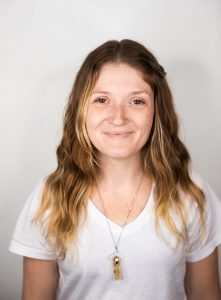 Hiii, I'm Kelsha, it is in fact pronounced how it's spelt. 🙂
I have 3 beautiful children, 1 boy & 2 girls, they are who I do any of this for! Whether it comes to money to support them, showing them how to take control of their lives, or how to be a light for themselves and others. Everything I do is to show them a better life. When I'm not working I'm with them trying to figure out what our hobbies are as a family!
I have been a licensed cosmetologist for 3 years. I went right back to school to become an instructor and have been teaching the fundamentals of a hairstylist for a year, specializing in haircutting.
I am dedicated to inspiring you to love your style.
Kelsha
(208) 807-4393 call or text
Online booking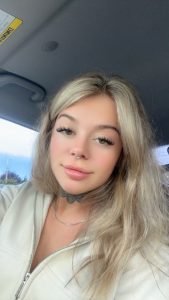 Hey! I'm Elysia, I am an independent certified lash technician. I offer classic, hybrid and volume eyelash extensions. Starting January of 2024, I will be providing permanent make up services as well! 
I am 23 years old and have a Great Dane named King. I am an Idaho native and love being outdoors, whatever the weather. 
I am dedicated to providing the perfect individual look for every client. I strive to exceed all your lash needs. I offer quiet appointments for the ones who prefer to take naps! 
Email: dane.aesthetic47@gmail.com
Phone: 986-837-1444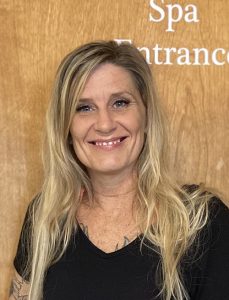 Becca Scott

Hi! I'm Becca. I am an Independent licensed Esthetician. I have two grown kids and a puppy named Xander. 
I have been out of school for about 2 years. Doing skin treatments has been the most rewarding part of Esthetics. In general I like to find healthy natural ways to minimize skincare challenges and concerns. I offer a variety of products including Image and Tuel, as well as Shae Butter and Manuka Honey. I enjoy working with all sorts of skin types at every stage or season.

Email: estheticsby.becca@yahoo.com
Phone: 208-505-0700
 Book online with Esthetics by Becca in BOISE, ID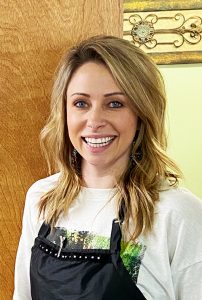 Emily Weaver, Hair Stylist
My name is Emily, and I am an independent stylist looking to meet all your hair care needs. I am 30 years old, I started beauty school when I was 17 and have been doing it ever since. I believe it is my destiny and I love every bit of it. I specialize in color and hair extensions. I also love doing men's cuts, from fades to fo hawks to mullets. Yes that's right I said mullets. I love the relationship building part of my career and getting to know new clients! I am always accepting new clients and honor referrals. If you have any questions at all please call me. I would love to talk to you about your hair.
Michaela

, Massage Therapist
Hi, my name is Michaela! I have been massaging and educating about essential oils since 2015. I took a three year hiatus in the middle to peruse Law Enforcement, but never stopped massaging. Back at it, full force, I am massaging full time and specialize in deep tissue/sports massage. I also offer Prenatal, hot stone, cupping, and aroma touch. When I am not massaging I am probably camping or on an adventure with my three dogs. If you have any questions regarding massage or essential oils feel free to contact me or book on my website.
Phone: 208-404-6850
Book Online Now: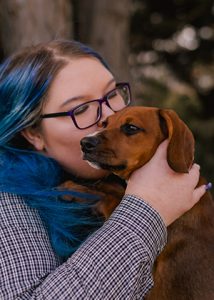 Sydney, Stylist/Nail Tech
Hi my name is Sydney aka "the daughter". I graduated from Oliver Finley beauty school. I am very passionate about nails and hair color. Although I do love all aspects about this business. I am super excited to be able to build my business. I am always up for a challenge. 
Outside of work I love to spend time with my animals. I love hanging out with my friends. I am looking forward to many years in this business.
Call or text to schedule your appointment 
(208) 841-7229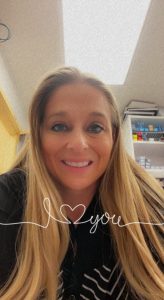 Jessica, Stylist/Facial Waxing
Hi, my name is Jessica, I'm a native Idahoan, born and raised here!   I'm a mom for 2 kids and 2 fur kids. Been with my husband for 12 years. 
Also been doing hair for almost 19 years, I moved over here from SmartStyle Salon in Boise.  I enjoy building a relationship with all my clients, I can be your Hairapist (an individual who helps the hair and heals your heart ❤️).   I specialize in colors, perms, haircuts and facial waxing. 
What our Clients Say About Us:
The salon is the place to go for all your beauty needs. It's beautifully decorated and makes it warm and inviting. The staff are always very professional and welcoming.
Gretchan does an amazing job. This was the first time I have had my legs waxed. She let me know what to expect and did a great job. Thank you!
Gretchan is very professional at what she does. I have been going to her for waxing for about 2 years. She is a great person.